CarolinaHomeChek | Professional - NC State Certified Home Inspector
Congratulations on finding your new home!
Now let me help you determine the condition of your new property.
| | | |
| --- | --- | --- |
| | SUPRA Key access in the Charlotte and Salisbury MLS regions for you and your agent's convenience | Free walk-through at end of inspection |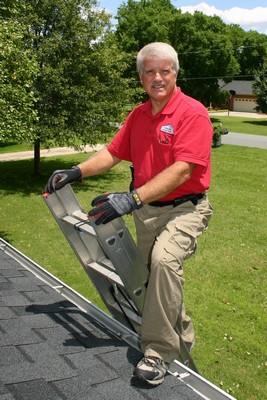 A Home Inspection - The best insurance for your new investment. Buying a new home in the Harrisburg NC, Concord NC, Kannapolis NC or anywhere in the Charlotte NC area may be the biggest investment you'll ever make. Although the process is very exciting it quickly becomes overwhelming. While the home you have selected may appear to be just what you're looking for, how can you be sure there aren't potentially serious unknown defects which can make your investment in your future a costly one. This is no time to shop for a cheap inspection. The cost of a home inspection is very small relative to the home being inspected. I am determined to perform inspections of the upmost quality, with integrity. For a buyer, I make sure that they know and understand every fact about the property that they are purchasing. For sellers, I will provide a report that gives 100% full disclosure, with no worries if a buyer comes back and questions anything regarding the property. Having your new home professionally inspected by Carolina Homechek, Inc. as early as possible in the buying process can save you thousands of dollars on items which you may be able to have the seller or builder correct.
Hi! I am Van Durrett, President of Carolina Homechek, Inc. If you are searching for an NC certified home inspector, I understand that you have many choices and that this may be the only time in your life that you will hire a home inspector. That is why I would like to explain to you why I am the best choice for your home inspection. I only work for you, and it is my job to do my best to protect you from major defects. My goal is to be prepared when I arrive at the home and to be proud to represent you. I will record all my findings for you, help you understand the implications of the findings, and direct you as necessary to a corrective resolution. My report is computer generated with digital pictures, and arrows pointing to any problems. The home inspection report is clear and easy to understand. I will make every effort to discover construction flaws and report any defects or areas of concern to you. After you review your home inspection report, you will feel confident that I was thorough and had your best interest in mind.
My job does not end after the inspection and report is completed. If you have any questions, even months down the road, please give me a call and I will do whatever it takes to insure that you are completely comfortable with the property.
Whether you are buying an existing or new property and want to be sure of what you're getting or selling a property and want to eliminate problems that could jeopardize the sale, or just want a professional to inspect and advise you on the condition and maintenance or safety recommendations of your current home, I am here to help.
For personalized service, please call me now to schedule a personal home inspection anywhere in the greater Charlotte NC area..
Thank you.
Van Durrett
704-619-2451